Warcat Parade
A downloadable game for Windows
Languages
You can play in English!
Vous pouvez jouer en Français !
!!! EPILEPTIC WARNING !!!
Some part of the game includes flashing colors and might be aggressive. If you have epilepsy, please don't play this game. This is a serious warning.
It's Bullet Hell time!

This is Warcat Parade!
"Mankind extincted. Now, there is even worse."
Warcat Parade, a bullet hell straight outta Nîmes, featuring a neko warrior who goes pew pew pew! 6 levels in the post-modern Nîmes where mankind extincted. Now, humanoids half-human and half-animal are struggling and fighting to survive. You're Kaamos, a warcat trying to free its family. It's no wonder you'll have to show this ecosystem who is the dominant animal!
Nîmes is my native town, located in the South-Eastern France. This city means a lot to me. You'll visit some famous places with this game. Even if it takes place in a distant future, I wanted to leave this city authentic and show you what I needed to show you.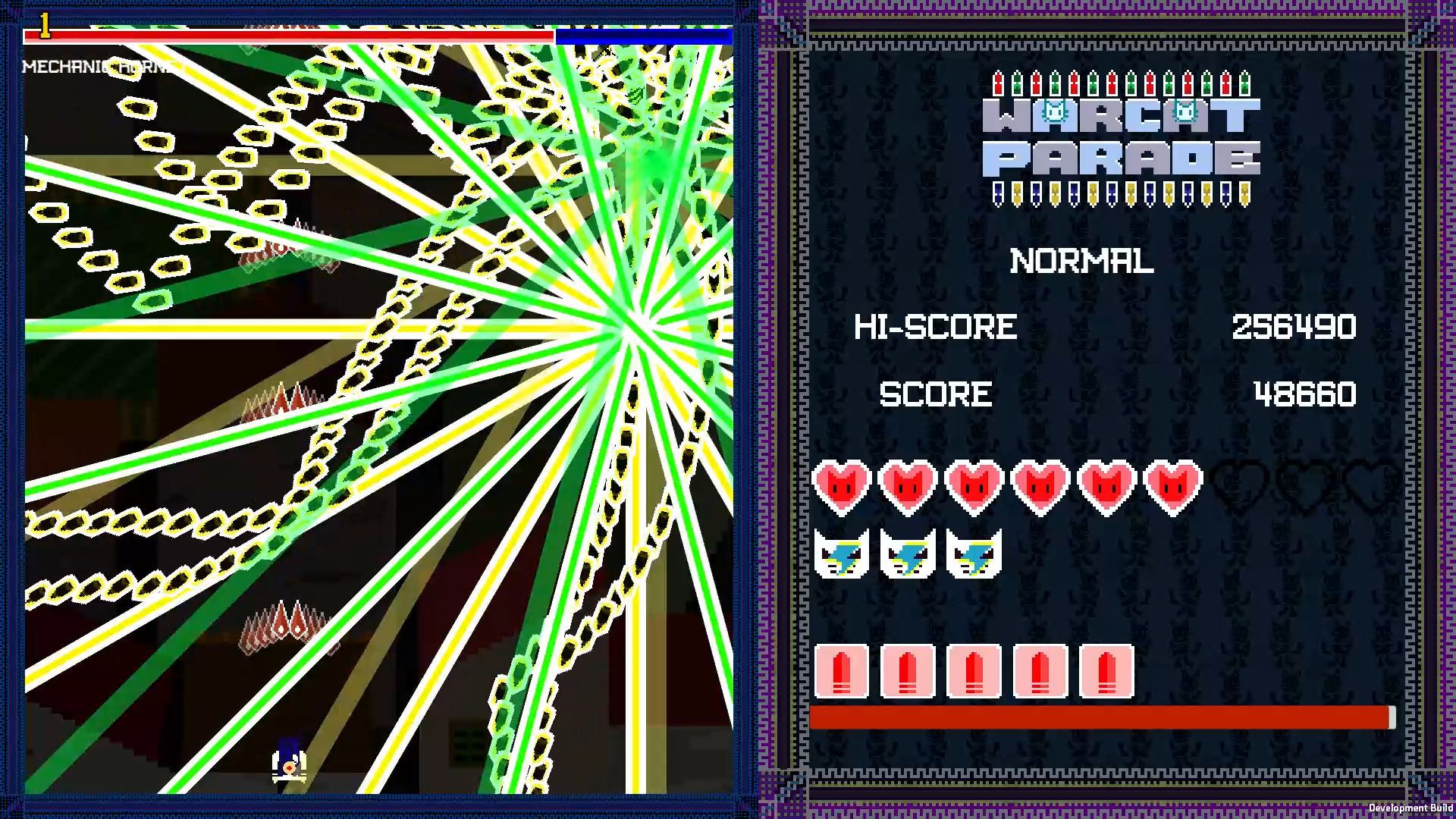 Are you hardcore enough?
Warcat Parade, that's a Bullet Hell straight out of Nîmes - Southern France. Made with love by a one-man studio. Yes, that's me, I'm Franck alias Hefka. I do stuff with love. you will find the fruit of my labor in this game.
Chiptune!
All the tracks of the game are NES-chiptune made with Deflemask, using the 2A03 soundchip! Just enjoy! Here is a sample!
Pixel art!
All the design of the game is Pixel Art that has been made with love with Aseprite!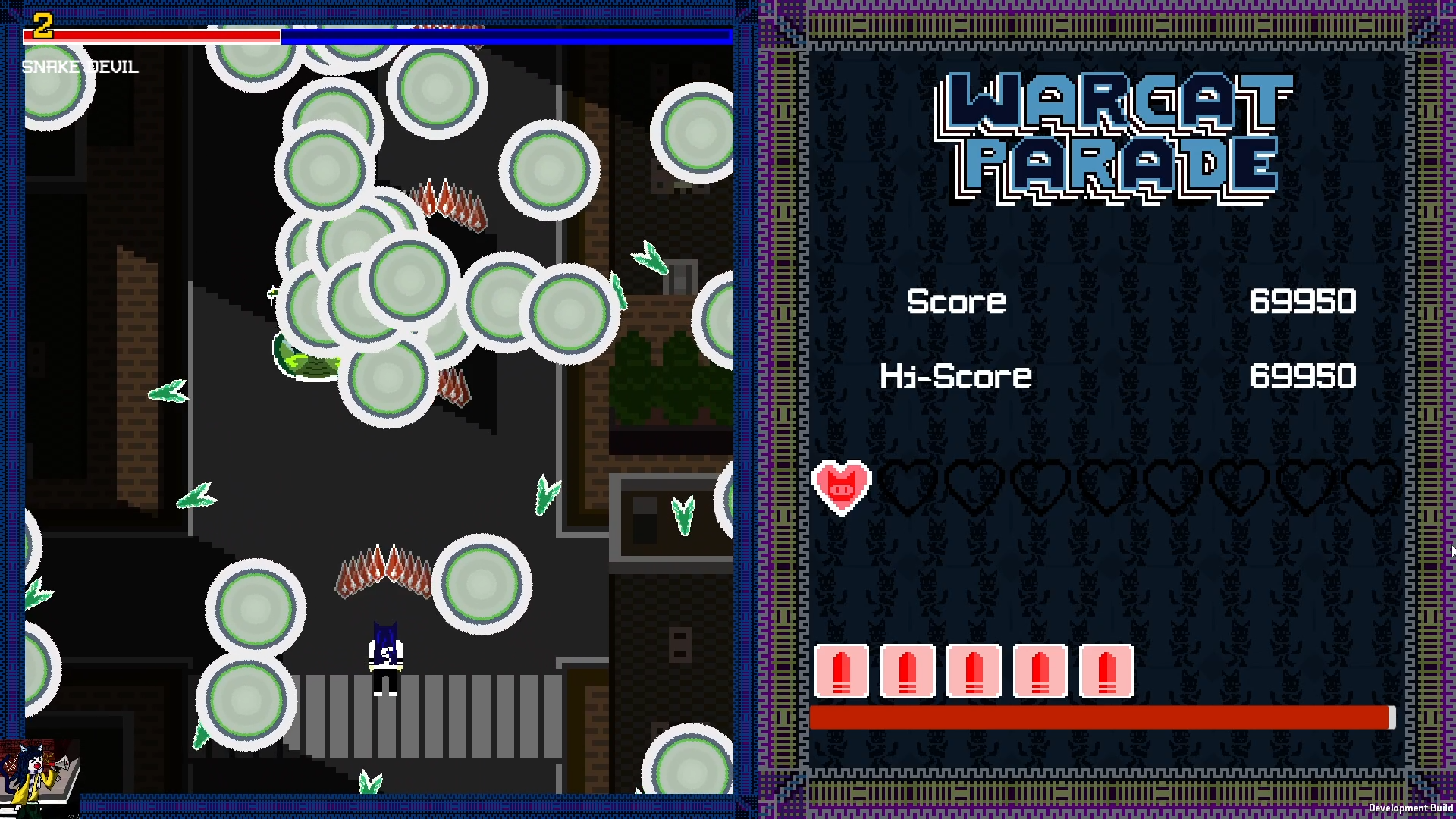 Controls !
Arrow keys to move. You can also use WASD or ZQSD if you have an AZERTY keyboard.
W or Z (depending if you're QWERTY or AZERTY) to shoot and stop shoot.
X to drop an ultima, if you have bomb.
Left Shift to switch game mode. In the beginning, you don't have much power so it doesn't do much, but it could be handful once you'll get the hang of it.
Enter to pause.
Spacebar in the menus, to confirm.
Controller supports coming soon. (it is here but it is still a bit clunky right now)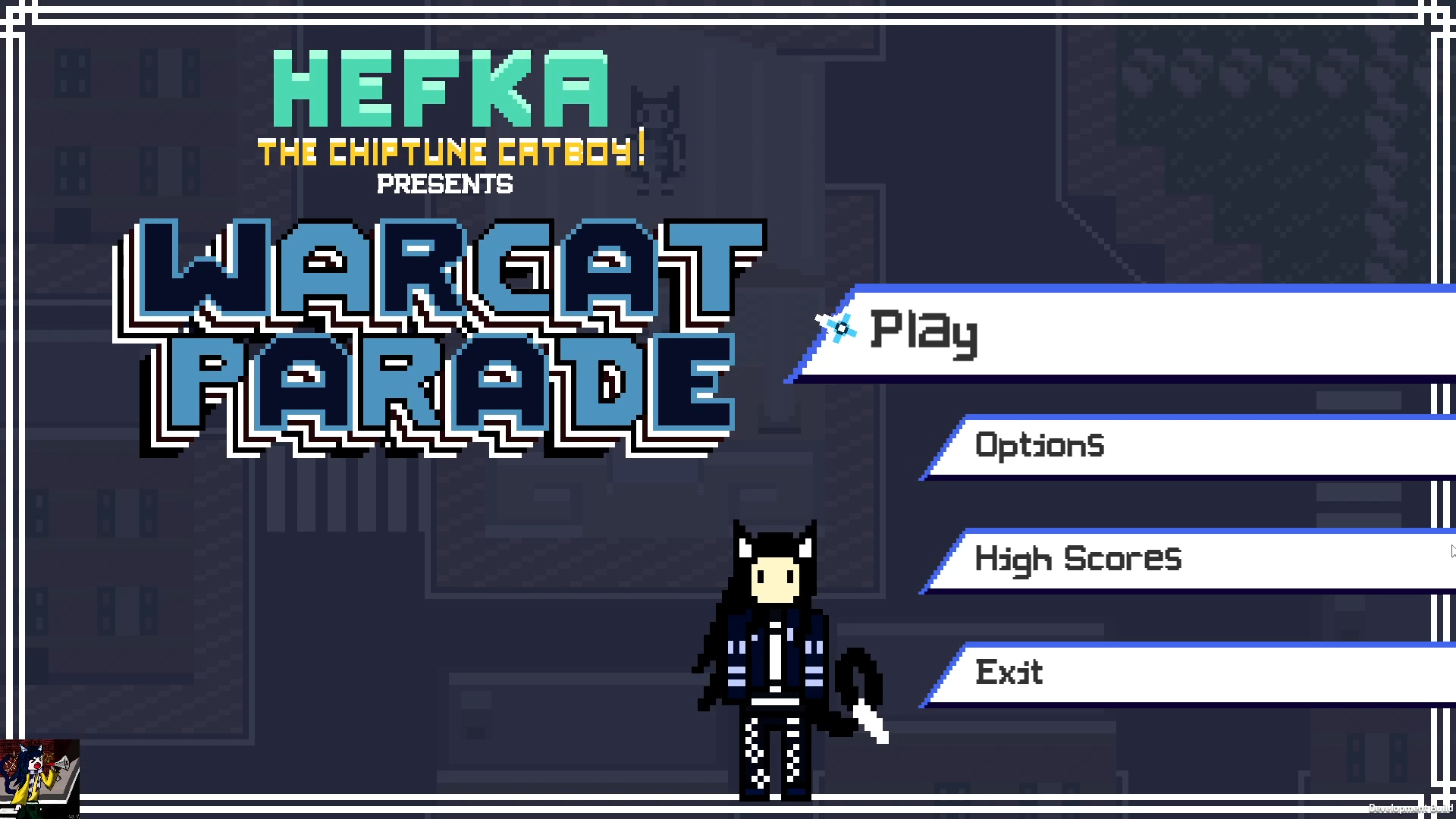 Oh, by the way!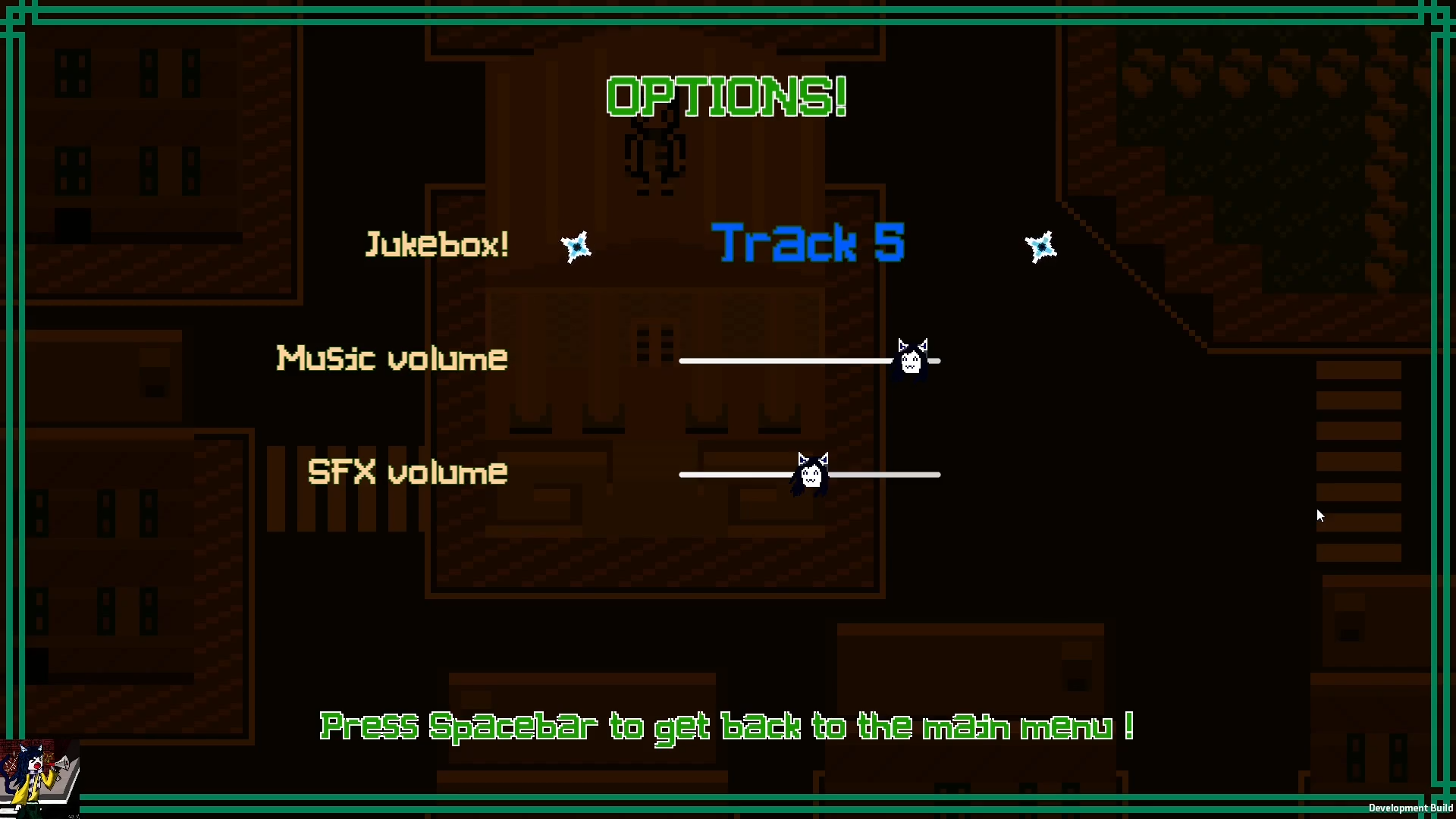 There is even a jukebox if you're just in it for the music! Yey!
Go put your skills on the test you hardcore gamah!
Hefka
The full version will come whenever this will be ready, maybe for this Summer cause the full version is already greatly advanced. I submitted a demo version to get some feedbacks!
Download demo