Warcat Parade
The demo is now available! Yey.
---
First devlog of Warcat Parade, YUY!
Nyan-Nyan-Kyuuuuu!
Hello! The page of Warcat Parade is now live! Actually, the full version is still in active development. You can download the demo, in which you can play the first level of the game. You can play in both English and French.
About Warcat Parade
Years ago, I stepped into the wonderful world of game development with Last Neko. In these days, I was a baby developer so the game was not only clunky, but also had a whole load of bad things to fix. Even if it was tempting to revamp what was already been made, I decided to restart from scratch.
Soooo exit Last Neko and let's take a fresh start!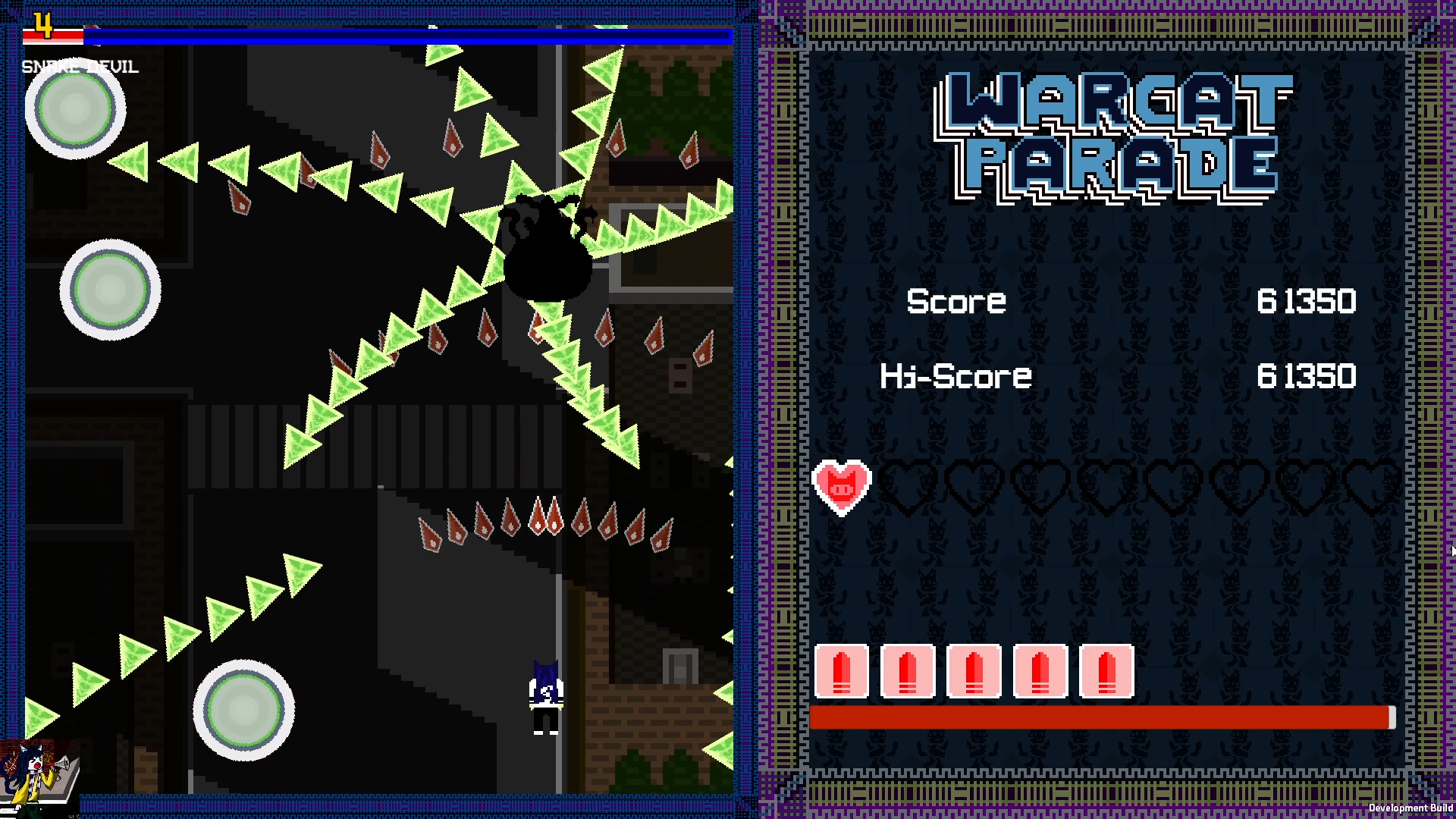 The demo contains only the first level, playable in three different difficulties levels. The full version goes well but is not ready yet. I hope I'll be able to release it by July. Most of the features are already coded, even the Scoring and Hi-Scoring system is here and implemented! =D
See you later! I'll post regularely stuff about how is the development going!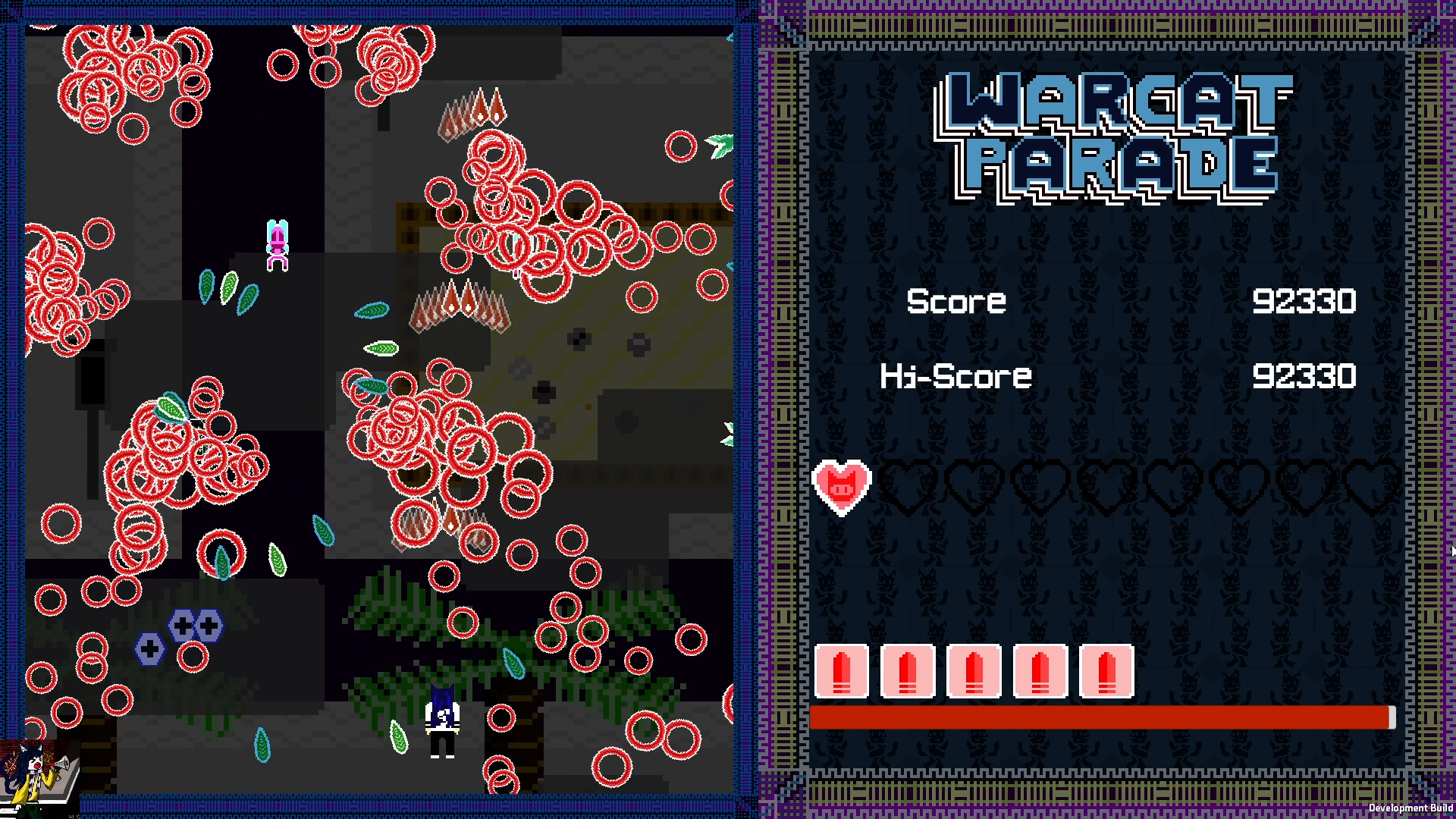 Please note : the scene above is not a part of the demo!
Nyan!
Hefka
Files
Warcat Parade - DEMO (one level)
27 MB
May 19, 2022